Own your achievements by recognizing your capabilities and taking credit for them.
Invest in self-care to recharge your emotional battery and show confidence.
Surround yourself with a strong support network of positive people who uplift you.
Step out of your comfort zone and learn new skills to boost confidence and become more interesting.
Enhance physical appearance through dressing well, regular exercise, good posture, healthy eating, and considering cosmetic procedures if desired.
Confidence can be a game-changer in every aspect of your life, from your career to your relationships. As a woman, you may face unique challenges that test your self-esteem, but remember, confidence is not a destination; it's a journey. Here are five tips to help you feel more empowered, secure, and confident in your own skin.
1. Own Your Achievements
Never minimize your successes or shy away from taking credit for your achievements. Whether you've landed a big project at work or successfully juggled a hectic family schedule, own it. Recognizing your capabilities fortifies your self-worth, a key element of confidence.
However, owning your achievements doesn't mean becoming arrogant. It means acknowledging your worth without demeaning others. This balance is crucial in maintaining a healthy confidence level without tipping into overconfidence or conceit.
2. Invest in Self-Care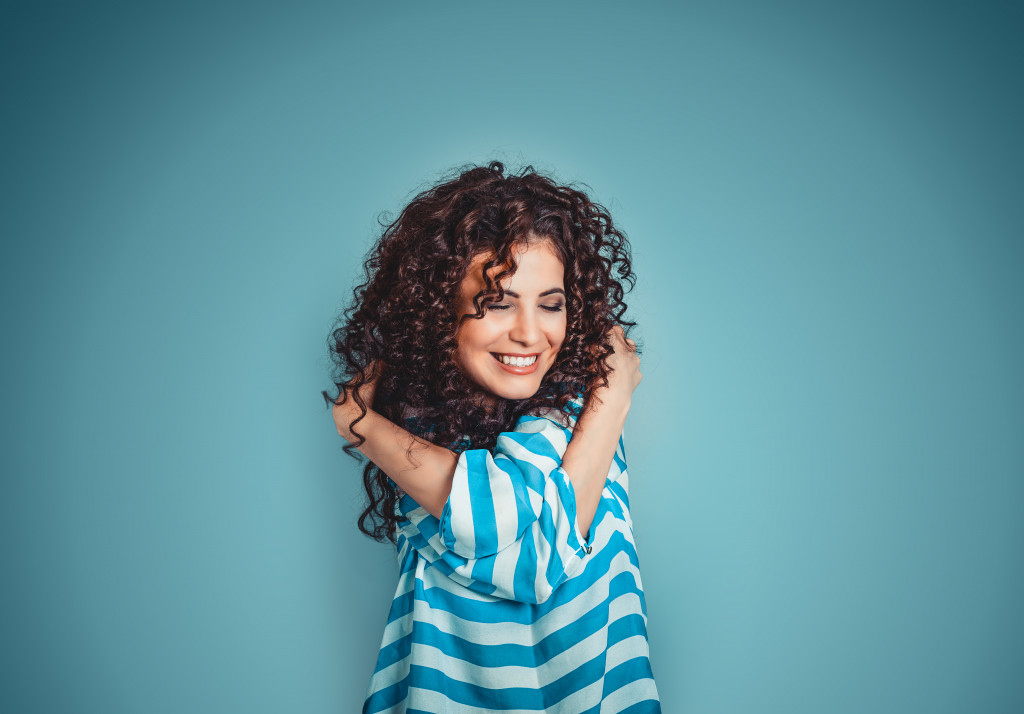 Self-care is not selfish; it's essential. Often, you're so caught up in caring for everyone around you that you forget to take care of yourself. Whether it's reading, having a beauty routine, or just sitting quietly for a few minutes, these activities recharge your emotional battery and help you feel more confident.
When you feel good about yourself, it shows. A little time spent on self-care can boost your confidence, making you ready to face whatever challenges come your way.
3. Build a Support Network
Having a strong support network can significantly bolster your confidence. Surround yourself with people who uplift you, not those who bring you down. Their positive reinforcement can be invaluable when you're feeling less than confident.
Remember, a support network is not just there for the bad times. Celebrating your wins with people genuinely caring for you can multiply your happiness and boost your self-confidence. Your tribe affects your vibe, so choose wisely.
4. Develop New Skills
Stepping out of your comfort zone to learn something new can be a great confidence booster. The sense of accomplishment you get from acquiring a new skill is second to none. Plus, it gives you something new to talk about, making you more interesting and more interested in the world around you.
Keep in mind that you don't have to become an expert overnight. The journey of developing a new skill is just as important as the destination. Every small win along the way contributes to your overall confidence.
5. Enhance Your Physical Appearance
It may seem superficial, but your physical appearance does have an impact on how confident you feel. If there's something about your appearance that you've always wanted to tweak and it's affecting your confidence, perhaps now is the time to consider it.
Here are some tips to enhance your physical appearance:
Dress for Success
Dressing well can significantly boost your self-image and confidence. Choose attire that makes you feel comfortable and reflects your personality. When you look good, you feel good, resulting in a positive impact on your confidence.
Exercise Regularly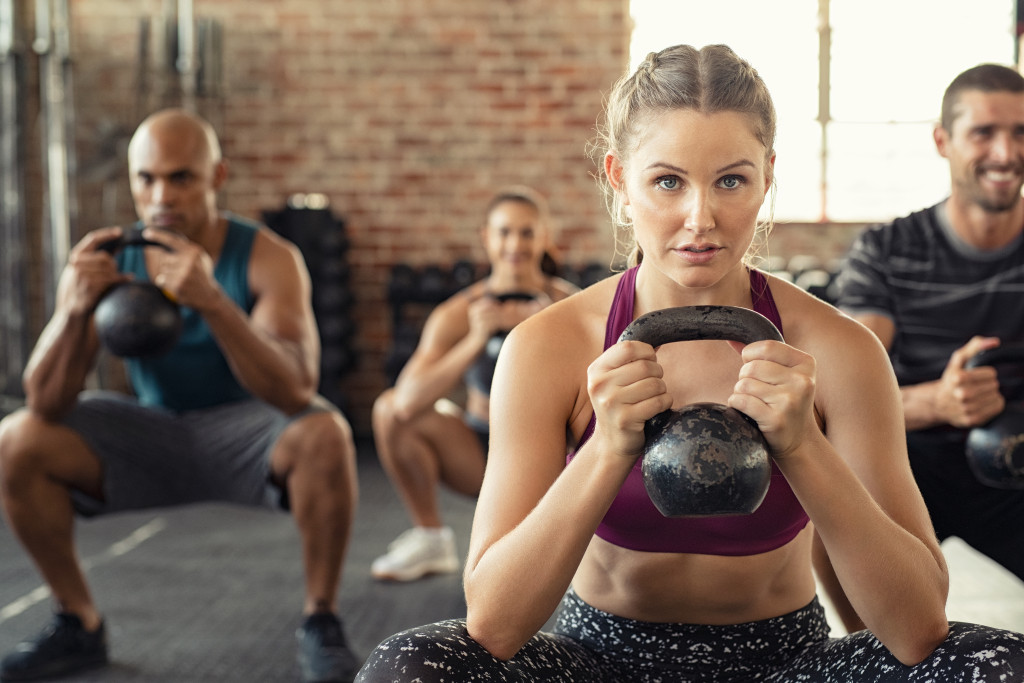 Physical exercise is not just beneficial for your health but also for your self-esteem. Regular workout routines can improve your body image, giving you a sense of accomplishment and enhancing your confidence.
Maintain Good Posture
Your body language speaks volumes, even before you utter a single word. Maintaining good posture conveys self-assuredness and confidence. Keep your back straight and shoulders relaxed whether you're standing or sitting.
Eat Healthy
A balanced diet can help you maintain a healthy weight, affecting your physical appearance. Consuming nutritious meals not only makes you look good but also makes you feel good. It's essential to remember that beauty comes in all shapes and sizes, and healthy eating aims not to achieve a certain size but to nourish your body and mind.
Consider Cosmetic Procedures
While self-confidence should come from within, there is nothing wrong with considering professional cosmetic procedures to enhance your physical appearance. For instance, a professional lip filler service can give you fuller and more youthful-looking lips, which may boost your self-esteem. This procedure will help you achieve your lips' desired shape, size, and symmetry.
You could also opt for a botox treatment to smooth out fine lines and wrinkles, giving you a youthful appearance. Other popular cosmetic procedures include breast augmentation, tummy tuck, facelifts, and rhinoplasty.
Final Words
Feeling confident is about embracing who you are, flaws and, all while striving to be the best version of yourself. Every step you take, from owning your achievements to investing in self-care, building a support network, learning new skills, and even considering a lip filler service, contributes to your confidence. Remember, you're worth the effort to build a more confident you.