The safety, security, and comfort of elderly family members are the foremost priority of people. Some of them may have agreed to stay home with their children or continue living on their own. As much as possible, accident-proofing the home is necessary to ensure that no untoward incidents will happen when they are left on their own. No matter how much people deny it, aging takes a toll on everyone. Some elderly people experience painful arthritis, blurry vision, limited mobility, and other infirmities. Fortunately, there are newly developed safety features, tools, and gadgets that they can use for them to stay safe, healthy, and comfortable at home.
Railings
Elderly loved ones are likely to lose their balance, slide, or slip when taking a bath or climbing the stairs. These can be prevented by adding safety railings around the house. Railings that are strong and easy to grab can be installed along the staircase as well as in the washroom area. Grab bars with a sure grip are needed near the bathtub and toilet. Bed safety rails can also be added to prevent seniors from accidentally rolling over and falling off from the bed when they are sleeping.
Anti-skid Flooring
Most homes are designed without considering the possibility that seniors will live there. This is why the flooring can become an issue when there are elderly members moving around. To keep them safe from skidding, sliding, or falling, you can use an anti-skid flooring material. You can find non-slip and anti-glare flooring materials from home improvement shops. When you have seniors living with you or assessing a home where they will live, make sure that no slippery polishing wax will be used on the flooring.
Wi-Fi Video Surveillance
Latest home security systems are now connected to the Internet and can be accessed through any smartphone. Most of these new home security monitors come with motion and noise sensors, which will immediately alert connected devices of unwelcome activities in the area. They can also provide live video feed so that you can monitor your elderly loved ones in real time.
Smart Home Cleaning
Many appliance companies have developed a smart appliance that can record instructions or routines. They are like robots that are very handy to have at home. One cool gadget that you can invest in is a robot smart cleaner. This is easy to use and can be regularly used for keeping the home free from dust or dander. Having an automated vacuum cleaner around lessens the burden of home cleaning for your elderly loved ones and keeps them safe and comfortable.
Medical Alert Systems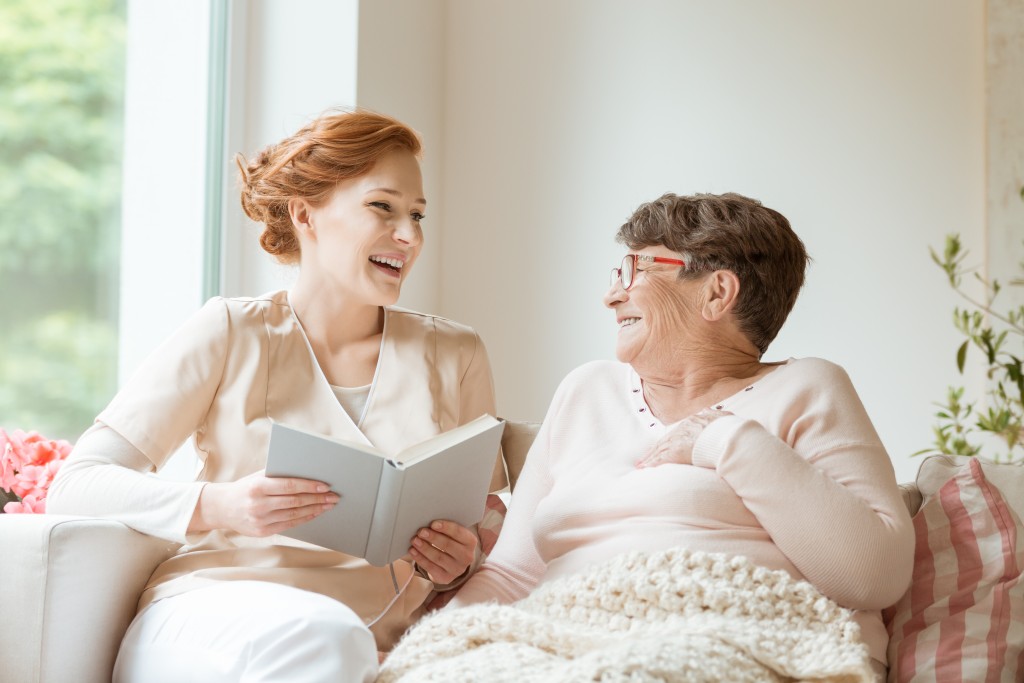 Another elderly must-have gadget is the medical alert system. Medical alert systems are handy devices that come in various sizes and shapes, but they are commonly available in a pendant form. It comes with a single push key that will automatically alert a call center when the person using it feels like they are having a medical emergency such as a heart attack or a seizure. Some of these devices also have automatic fall detection, which is essential for elderly people with mobility problems.
There are other latest gadgets that are specifically designed for easy use and operation of elderly people, such as simple remote controls and basic mobile phones. These tools and gadgets can keep our elderly loved ones safe, healthy, and comfortable. They can also provide us with a sense of security and peace of mind.